#1 Concrete Coating Worcester MA
Concrete
Coating Services
Transform your Garage Floor into luxury In Just one day
Unrivaled Concrete Coating In Worcester MA
If you've just had a beautiful new floor installed in your garage, then we'd bet our bottom dollar that you would want to protect it and keep it looking as good as new for as long as possible. That's why you need the best garage floor coating in Worcester MA, and that's exactly what we excel at. When you choose to work with us, you'll benefit from our professionalism and experience. The job will be done without cutting any corners, and the protection and finish for your garage floor will be second to none. They don't call us the best for no reason!
Concrete Coating Services
Expert Concrete Coating in Worcester MA
We offer the highest quality Concrete Coating in the industry
Our Concrete Coating Benefits
How Our Concrete Coating In Worcester MA Will Benefit You
When you choose our garage floor coating in Worcester MA, you will immediately notice an improved aesthetic for your flooring. You can choose from a variety of colors and textures to suit your home and style. What's more, once coated, your garage floor will be super easy to clean and maintain. But more importantly, the garage floor coating will ensure adequate protection from chips, stains, and other damage, leaving the floor looking great for years to come. Any previous damage, such as cracks or marks, will be covered and long forgotten.
Get The Best Concrete Coating Service!
#1 Trusted Concrete Coating in Massachusetts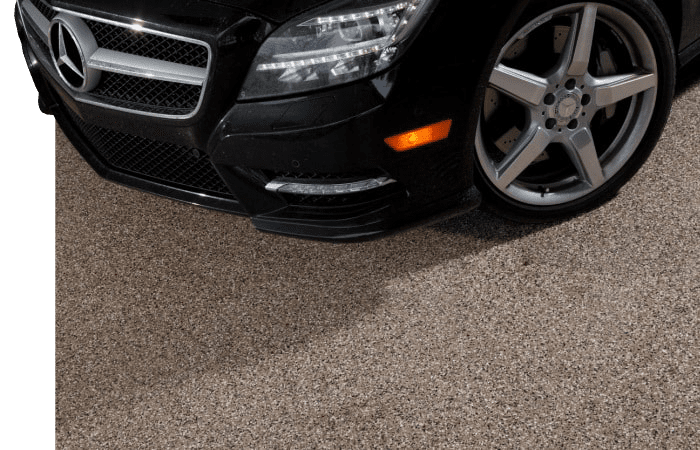 Working With Us is Easy As 1-2-3
In most cases, your new garage floor coating can be applied in just one day. We meticulously plan every aspect of the installation and complete the work in four easy steps. We pride ourselves on delivering a no-nonsense service that creates as little dispersion as possible.
Once the garage floor coating is applied, you won't be able to use the floor right away as the epoxy needs time to cure. This usually takes 24 hours, and this is the minimum time we would recommend leaving the floor before using it again.
Cleaning your new garage floor couldn't be more simple. You should start by sweeping away any large pieces of debris and vacuuming the area to remove smaller particles. You can then use a hard mop or foam sponge and warm water to remove any traces of dirt.
The floor will be ready to walk on in 4 hours but we suggest not moving any heavy items onto
your floor (refrigerators, cars, etc.) for 24 hours.
Garage floor coating is a relatively affordable way to protect the floor in this room. We price our installations based on the square footage of the area to be coated. The larger the area, the more it will cost to treat it. However, we always aim to provide a clear quote. Contact us now for a more precise answer.
Ready To Transform Your Flooring?